Last saturday my dadidi asked my mami to change me and brought me out for breakfast of roti canai and nasi lemak. I had boiled eggs..I Love eggs! And then they drove to this new place that I have never been before and they told me I can PLAY there. But when we reached the place, I cannot see the playground. But there was this big pond with water fountain in the middle. So nice..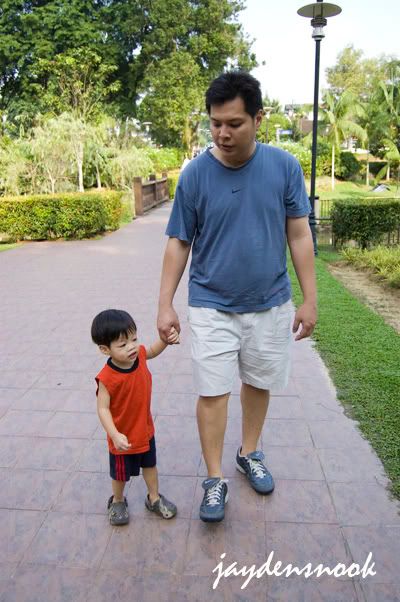 See I'm so small compared to my Dadidi...



Then I saw a burd....(bird)



And I ran..and ran....and my dadidi followed me

Then I saw the "play" thing..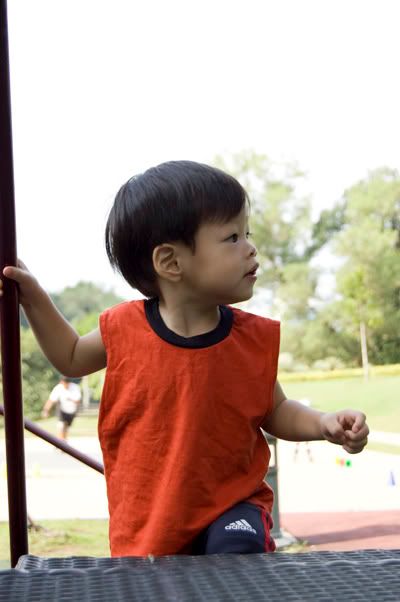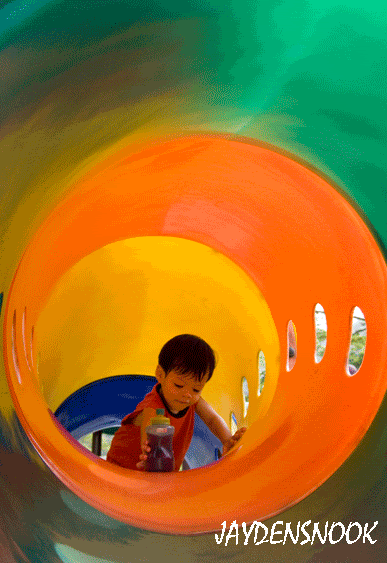 Weee!!!!

Then after my dadidi came back from jogging..he brought me to another place.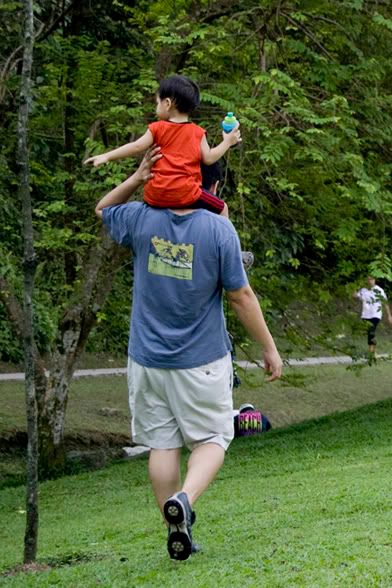 See? I'm not scared of sand anymore!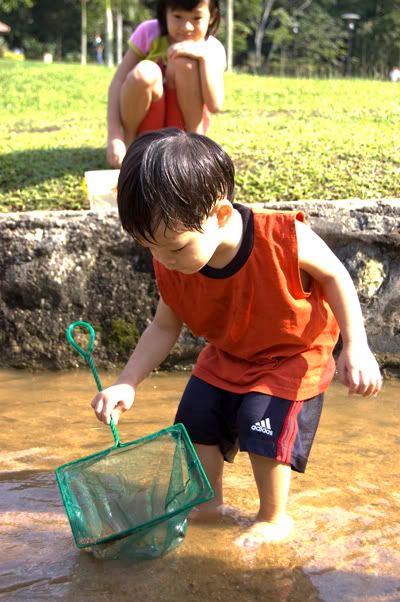 And I tried to catch some longkang fish..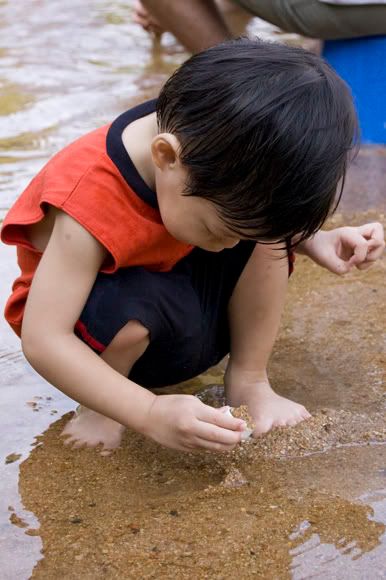 And mami gave me a bottle cap to play with. Cos we forgot to bring anything to play water.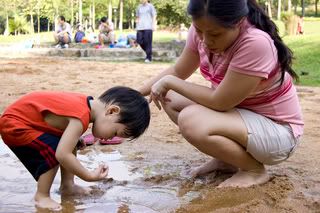 Mami said "scoop boy scoop. See if you can find gold or not.."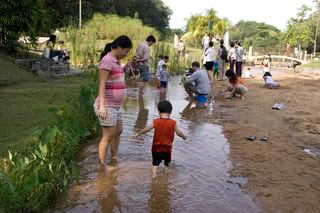 You see? so many ppl is trying to find gold.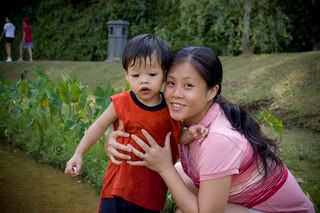 And then my mami kacau-kacau, want to take picture with me. I'm so busy but she wants to disturb me!

Disturb..disturb and my bottle cap went missing!



Luckily i found a stick!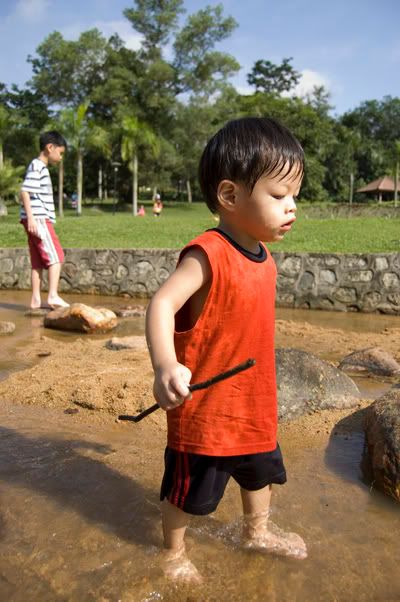 I walk here and there and poke here and there..

Then my dadidi said "okay jayden, let's go home!" I refused and I ran and ran away from him wearing only my diapers.




But he managed to catch me. *sigh*

Dadidi..Mami... I like this place. Can we go again soon?