Last week, Grandpa KC was in town. So we went out to eat at this place near the Horse place. We reached there quite early so Mami and Dadi brought me to see horse..
Now I know what is a HOS (horse). At first I was scared of it.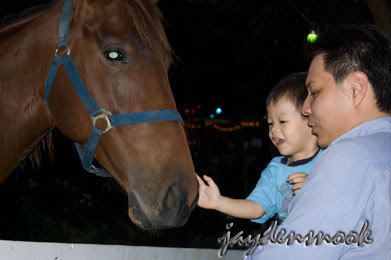 Then the more I touch it, the more it came near to me and wanted to kiss me!



Then the food came and they play with the food.



I like this food. It has the crunchy crunchy thing.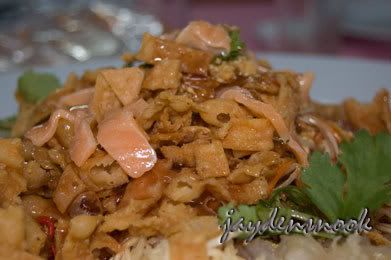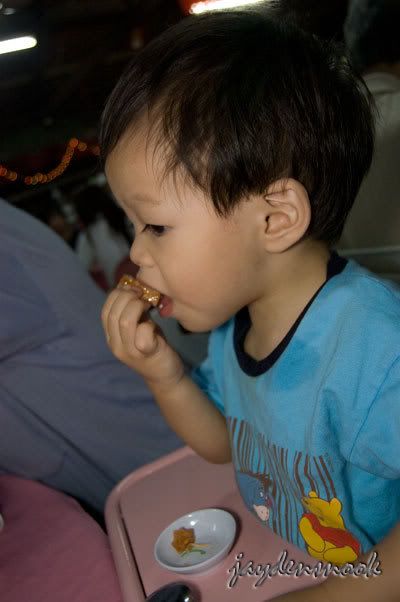 I like it very much!

I was abit cranky that day, so my kong kong carried me around to look at ISH (fish), BID (bird) and HOS (horse).



My mami was so busy eating the crab, she forgot to take my picture with Grandpa KC. :( Soweeee....